Hopscotch and Heartache
While Daddy was at War
Margaret Dennis Owen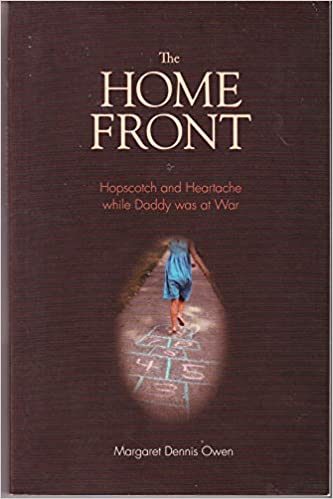 With the permission of Margaret Dennis Owen, HKVCA is proud to publish an online version of this book on our website.
The softcover copy remains available for sale. You can find more information by visiting our Suggested Reading Page and scrolling down to the book entry information for this book.
Please Note
The online version you're viewing now was converted from another format and therefore some errors may be noticed. Please let us know if you spot any by filling out the Contact Us form linked from the top of this page.
Thank You
HKVCA would like to thank Margaret Dennis Owen for her generousity in sharing her book with the public. Please note that any errors found are the result of the conversion process and should not be attributed to Margaret.
Thank you also to Anne Trick who proofread the online version and corrected many anomolies generated by the conversion.