Lance Scott Ross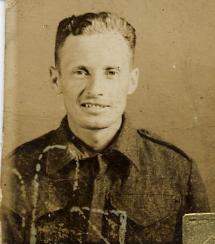 Lancelot Scott Ross, whom I have known since before World War II, came from a little village called Hopetown, in Bonaventure County on the Gaspe Coast. He was a Sergeant in Seventeen Platoon of "D" Company of the Royal Rifles of Canada. Some of the men in Seventeen Platoon were big, tough, two fisted guys. They worked hard, and they played hard. They took no sass from anyone, and yet, Lance, who was more slightly built, could twist each and every one of them around his little finger.
He never raised his voice except on the parade square, but he had the respect of everyone, and got an immediate response to any order he gave.
In battle he was Fearless He sized up every situation quickly and reacted with speed and accuracy. He was a crack shot. He connected at 800 yards, a distance at which the figure of a man is totally obscured by the front sight of a Lee Enfield. He probably accounted for as many Japanese causalities as the whole platoon put together I shared some space briefly with Lance in North Point Camp. He was still analysing the campaign and figuring out what went wrong with the defence.
Lance went to Japan on one of the slave transports, and worked in a coal mine. There his leadership, his positive attitude and his ability to cope with all the attendant vicissitudes helped him , and by his example, his comrades, to survive and return to heaven in Canada.
Lance is still going strong at age 91. At the time of this writing he is spending some time with his daughter, Mitzi, in Ottawa, renovating her basement.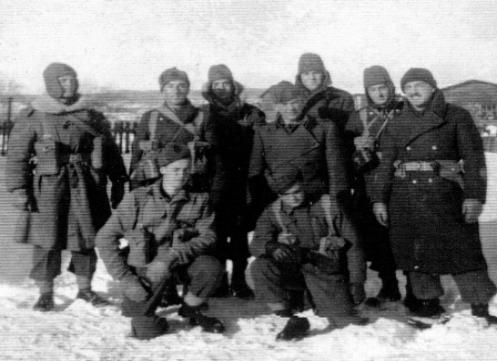 Photo taken in Gander, Newfoundland, just after a session of training on the Lewis Gun
Back row. Left to right ... Sgt. Gordon Kerr, Artie Perreault, Unknown, Maj. Maurice Parker, George MacDonell, Percy Willett, CSM Bert Holt
Front row, kneeling, Crandal Irvine*, kia, Gordon Irvine**, kia

* Irvine, C. E/30042, kia Dec. 25/41, age 18.
**Irvine, G. E/30043, kia Dec. 18/41, age 22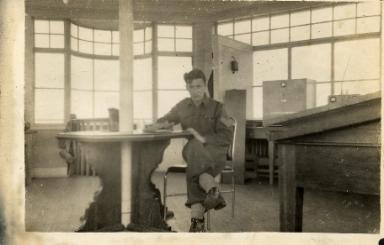 Sgt. Lloyd C. Doull, known to his friends a Elsie, a nickname he did not really appreciate. Wonder why?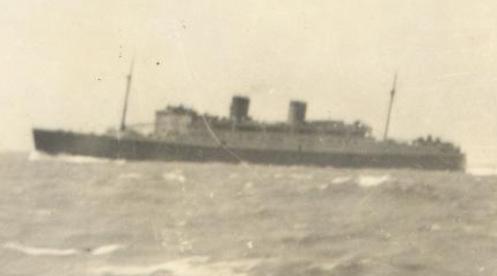 Converted from a cruise ship to a troop transport and outfitted with some guns, the Awatea carried us from Vancouver,to Pearl Harbour, Manila, and finally to Hong Kong.
The Awatea Photo courtesy Jim Faire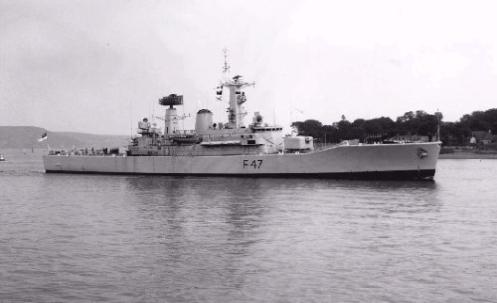 Mr. Bird went to the trouble of locating a picture of the "Danae" for me which is pictured here. The "Danae" went on to serve with distinction throughout the war taking part in the Normandy Landing on "D Day".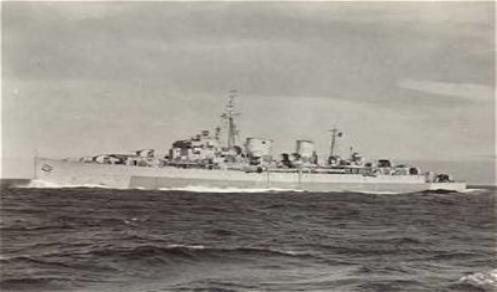 The H.M.C.S. Prince Robert escorted us from Vancouver on our journey to Hong Kong. She returned at war's end to monitor the surrender, and protect the Japanese soldiers.
Jack Lyons, L/Cpl. G/27678 kia Dec. 25/41 age 20
Rfm.
Reg Haley
, E/29999, Nov. 21/43, age 27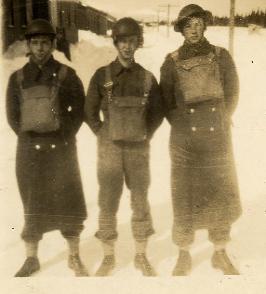 Taken in Gander, Newfoundland, winter of 1941. Left to right, J.D. Irvine, Phil Doddridge, Barney Haley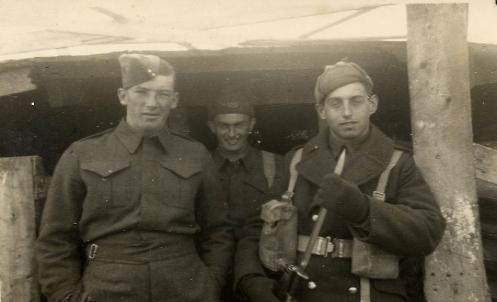 Left to right, Bernie Haley, Earl Meredith, deceased, Alex Rattie, kia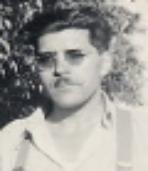 John Hoosha had been a cook in the Winnipeg Grenadiers. He was a bit older than I was, and was then married. We became friends when we met in the hospital. I used to laugh at the way he approached every situation, and his brash and sometimes spicy way of expressing his opinion. I visited John one Sunday morning in 1963 at his home in West Kildonan when Edwina and the boys and I were passing through on our way to Dawson City. I was saddened to learn that his life ended tragically not many years after that.

Gordon Murray was a member of 17 Platoon. He came from Flatlands , NB. He used to tease me and call me a "herring choker" because I came from the Coast. Because his features were slightly oriental I used to call him "Hong Kong". That was when we were in Newfoundland! Little did we know!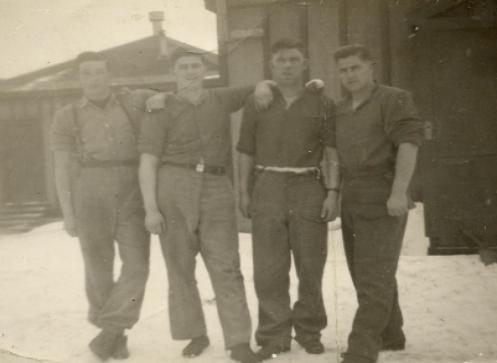 From left to right, Bernie Haley, Jack Lyons, Reg Haley, Henry Lyons
It is hard to imagine, even after all these years., that just a short time later Jack would be dead, kia on Dec.25/41. Reg Haley would die in a Japanese camp on Nov. 21/43. His brother, Bernie, died some years ago. I still talk to Henry often.