The Canadian Hong Kong Tragedy
- an examination
by Carl Vincent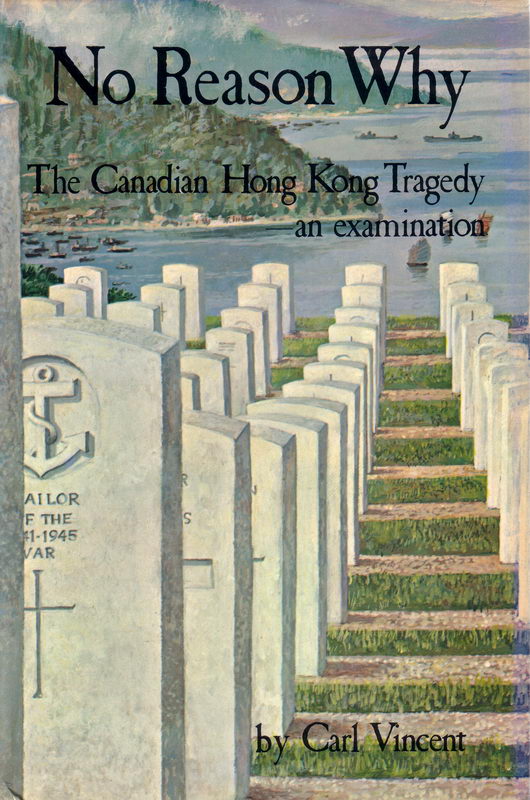 With the permission of author Carl Vincent, HKVCA is proud to publish "No Reason Why" on our website.
The hardcover copy remains available for sale. You can find more information by visiting our Suggested Reading Page.
Note: this online version is a result of the process of photographing, then converting the resulting image to text using OCR software. It has been proof-read but some errors may remain. You can help us by reporting any that you discover. Just click on the "Contact Us" button at the top of this page. Any errors found should not be attributed to the author.
Several minor changes have been made to this Second Edition. Typos and mis-spellings have been corrected. In future, where there is a major addition or clarification added, the subject text will display a coloured background (example) and it will be linked to the Record of Amendments page.
Readers are asked to keep in mind that the hardcover version was published in 1981 and some content in this online version may appear dated.
Thank You
HKVCA would like to thank author Carl Vincent for his generosity in permitting his book to be published on our site. HKVCA views this work as a keystone document for those seeking an indepth analyis of how the 1973 members of 'C' Force found themselves fighting in Canada's first land battle of World War II.
About The Author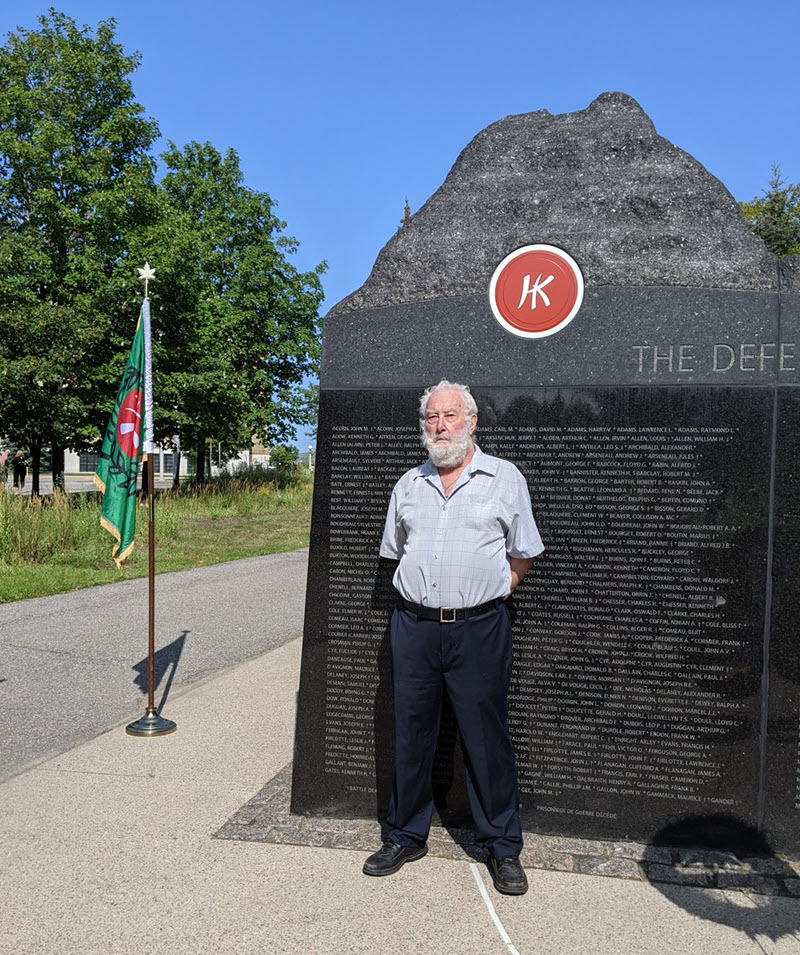 Author Carl Vincent at the Memorial Wall in August 2021. Click for larger view.
Carl Vincent, who variously describes himself as an author, archivist, publisher and historian, was born in Newfoundland in September 1939. He was educated in that province and graduated from Memorial University of Newfoundland.
He has been involved with history all his adult life, from both the research and the writing aspects. His particular interest is in the field of twentieth-centrury military, naval, aviation, and transportation history. He has also been an officer in the Royal Newfoundland Regiment and the Cameron Highlanders of Ottawa.
Carl Vincent lives with his wife (and fellow historian) Elizabeth and their three children just outside of Ottawa, where he practises his four professions more or less simultaneously.