THE FALL OF HONG KONG AND Its AFTERMATH
Or

MEET THE JAP
AN EYEWITNESS ACCOUNT OF THE BATTLE OF HONG KONG
AND FOUR YEARS OF LIFE IN A JAPANESE PRISON CAMP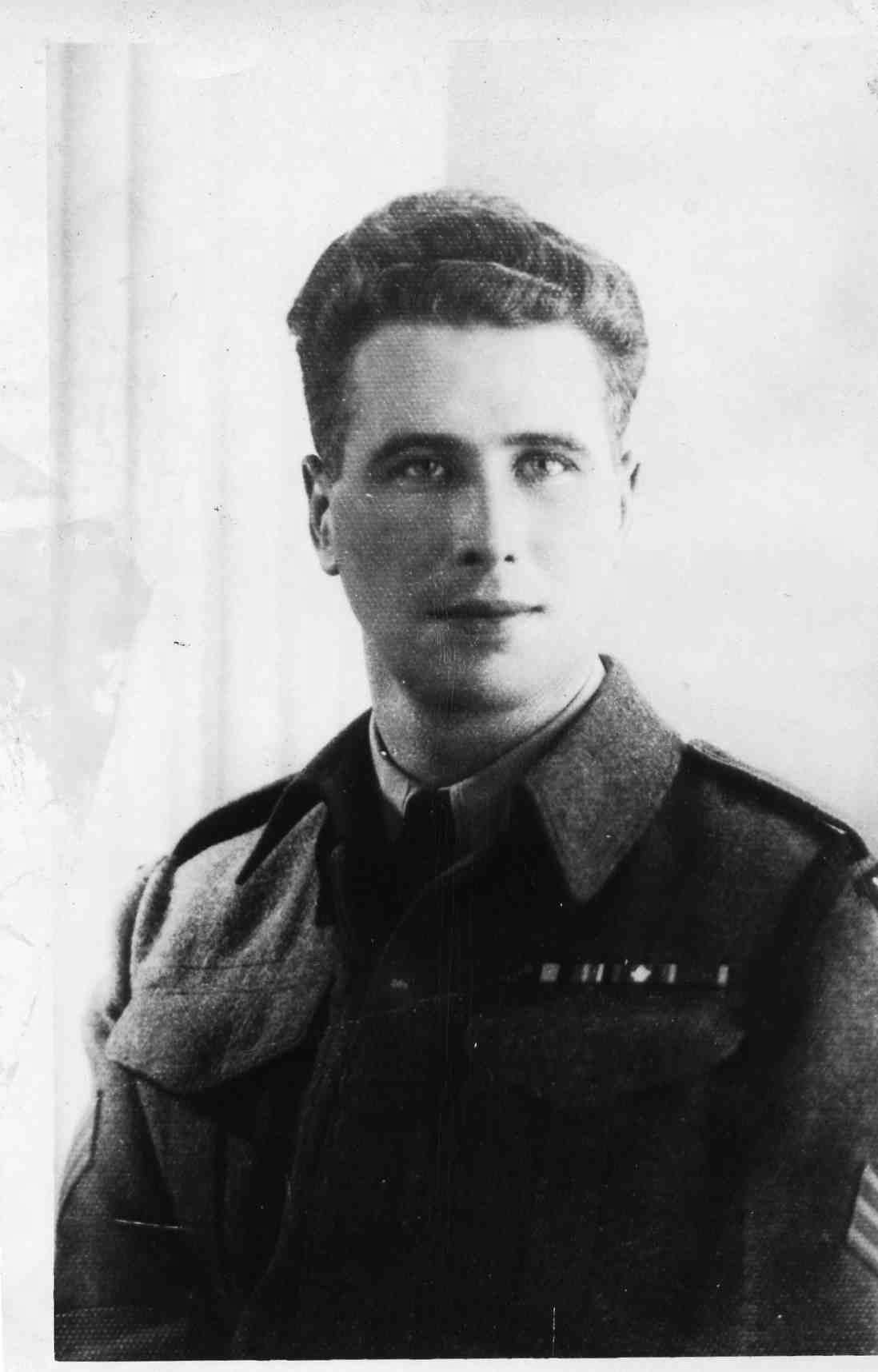 SERGEANT TOM MARSH
May 4th, 1915 – February 3rd, 1995
DEDICATION
This book is dedicated to my comrades of the Winnipeg Grenadiers and all that brave company, British, American, Indian, Chinese and Canadians that took part in the defence of Hong Kong in December 1941, and to the survivors, who suffered four long years of cruel imprisonment with its accompaniment of starvation, disease, beatings and exhausting labour. I trust this book will give some satisfaction, as I have tried to show the Japanese Army and Japanese officialdom as they were, cruel, mendacious, vindictive, treacherous, and cunning.
I also hope to give them some sense of importance, as their survival proves that they possess, to a marked degree, the soldierly qualities of courage and endurance and are not lacking in native intelligence. The majority, given sympathetic understanding by the government re-establishment agencies and the opportunity of employment by private individuals, will adjust themselves and continue to make a worthwhile contribution to our Canadian society.
The public, however, mostly see the boys that have returned from Hong Kong now fat and prosperous looking. They may say, "Look! They are well off." They seldom see those who are in hospital and sanatoriums taking treatment for blindness and paralysis and other diseases caused by malnutrition.
A great deal was taken out of all the prisoners. They were the lost men of the Lost Battalions. They lost everything; their liberty, contact with loved ones, health, self-respect, human dignity – everything! All they had left was an ingrained desire to live so that they might defeat the intention of the Jap, to crush them. And that some day, somehow, they would again see their loved ones and recapture the happiness they once knew.

Aided by modern surgery, wounds of the body heal quickly, but the wounds to the human spirit take a much longer time to heal and leave deep scars. Four long years of disease and starvation, four long years of abuse and humiliation - four long years when every decent conception of human relationship went into the discard, it will take time for such wounds to heal and as I have said there will always be scars.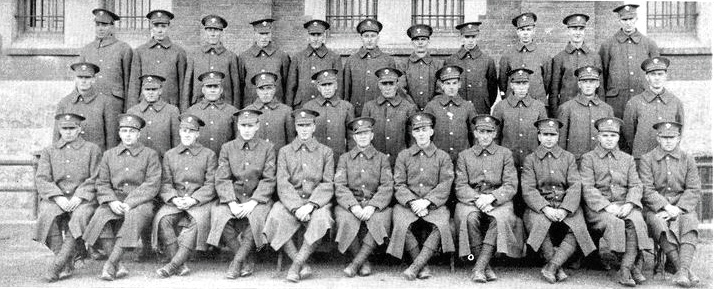 Winnipeg Grenadiers D Company Platoon No. 14 - Sergeant T.G. Marsh, back row forth from the left.
I trust that the good people of Canada, who welcomed us back so gladly and the Americans who were more than generous to us we returned by their aid, will agree with Kipling that 'East is East and West is West' and never will they merge. Differences of colour, language and creed will always divide mankind. Failure of us to recognize them is no guarantee that the other fellow is gong to be equally tolerant. History proves differently. We found the mildest and best-intentioned Japanese loyal to their race and to its rulers. Remember, but for the decision of one man – the Emperor, the Japanese would have committed mass suicide after killing every prisoner. This plan was actually prepared, then abandoned.