General Information

Rank:
First Name:
Second Name:
Lieutenant
Leonard
Bertram
From:
Enlistment Region:
Date of Birth (y-m-d):
Swift Current SK
Saskatchewan
1911-11-03
Appointment:
Company:
Platoon:
Platoon Commander (Flying Platoon)
HQ Coy
4 Carrier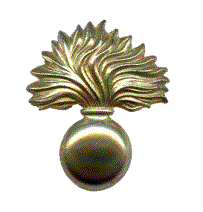 Transportation - Home Base to Hong Kong
Members of 'C' Force from the East travelled across Canada by CNR troop train, picking up reinforcements enroute. Stops included Valcartier, Montreal, Ottawa, Armstrong ON, Capreol ON, Winnipeg, Melville SK, Saskatoon, Edmonton, Jasper, and Vancouver, arriving in Vancouver on Oct 27 at 0800 hrs.
The Winnipeg Grenadiers and the local soldiers that were with Brigade Headquarters from Winnipeg to BC travelled on a CPR train to Vancouver.
All members embarked from Vancouver on the ships AWATEA and PRINCE ROBERT. AWATEA was a New Zealand Liner and the PRINCE ROBERT was a converted cruiser. "C" Company of the Rifles was assigned to the PRINCE ROBERT, everyone else boarded the AWATEA. The ships sailed from Vancouver on Oct 27th and arrived in Hong Kong on November 16th, having made brief stops enroute at Honolulu and Manila.
Equipment earmarked for 'C' Force use was loaded on the ship DON JOSE, but would never reach Hong Kong as it was rerouted to Manila when hostilities commenced.
On arrival, all troops were quartered at Nanking Barracks, Sham Shui Po Camp, in Kowloon.
---
Battle Information
We do not have specific battle information for this soldier in our online database. For a detailed description of the battle from a Canadian perspective, visit Canadian Participation in the Defense of Hong Kong (published by the Historical Section, Canadian Military Headquarters).
Wounded Information
| Date Wounded | Wound Description | References |
| --- | --- | --- |
| 41/12/20 | N/A | |
Hospital Information
No record of hospital visits found.
POW Camps
| Camp ID | Camp Name | Location | Company | Type of Work | Reference | Arrive | Depart |
| --- | --- | --- | --- | --- | --- | --- | --- |
| HK-NP-01 | North Point | North Point, Hong Kong Island | | | 13 | 41 Dec 20 | 41 Dec 22 |
| HK-SA-01 | Shamshuipo | Kowloon, Hong Kong | | | | Capture | 42 Jan 22 |
| HK-NP-02 | North Point | North Point, Hong Kong Island | | | 33 | 42 Jan 22 | 42 Sep 26 |
| HK-SA-02 | Shamshuipo | Kowloon, Hong Kong | | | | 42 Sep 26 | 45 Sep 10 |
| HK-SA-02 | Shamshuipo | Kowloon, Hong Kong | | | 20, 33 | 43 Aug 19 | 44 May 11 |
| HK-SA-02 | Shamshuipo | Kowloon, Hong Kong | | | 20, 33 | 44 May 11 | 45 Sep 10 |
Transportation: SE Asia to Home
No information found.
Post-war Photo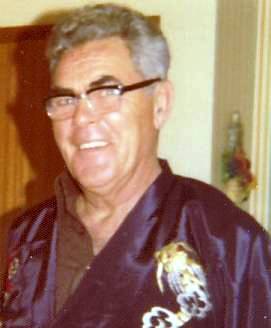 Decorations Received
| Image | Name of Award | Abbreviation | References | Precedence | Comments |
| --- | --- | --- | --- | --- | --- |
| | Mentioned-in-Despatches | MiD | 39, 40, 124 | 13 | Citation not found |
Death and Cemetery Information
| Date of Death (y-m-d) | Cause of Death | Death Class | Death Ref |
| --- | --- | --- | --- |
| 1994-01-15 | | Post War | |
| Cemetery Location | Cemetery | Grave Number | Gravestone Marker |
| George Street North George Street North East, Swift Current Saskatchewan Canada | Mount Pleasant Burial Park | | Yes |
Gravestone Image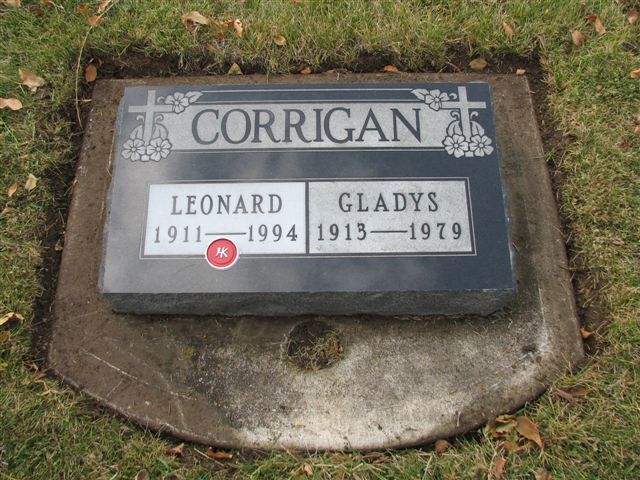 Obituary / Life Story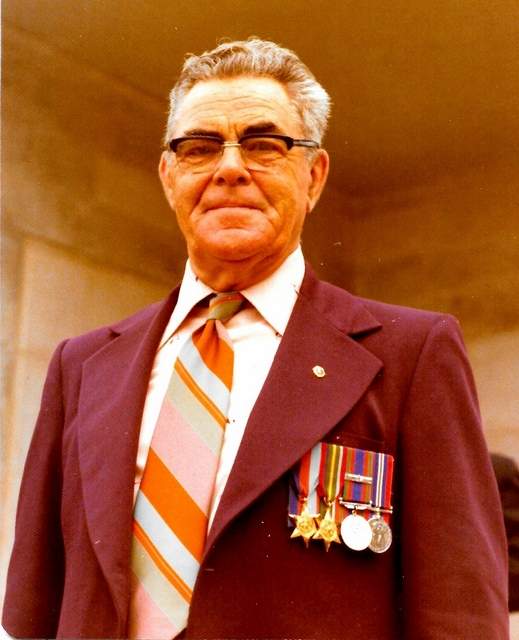 Picture of X40 Leonard CORRIGAN at 1977 HKVA National Convention Edmonton Submitted by dgt. Pat Turcotte January2017
X40 Leonard Bertram CORRIGAN, age 82 years of Swift Current, Saskatchewan, a retired Post Master passed away Saturday, January 15th, 1994 at the Swift Current Union Hospital. Funeral services were held at 2 p.m. Tuesday, January 18th, 1994 from Sacred Heart Catholic church with Father Raymundo Rodriguez officiating. Interment was held at Mount Pleasant Burial Park. Culham/Bowers Funeral Home were entrusted with the arrangements. Honorary Bearers were Seymour Smith, Bob Dahl Sr., Eddo DaSilva Reg Milne and Stan Dyer. Casket Bearers were Gord Summerfeld, Peter Mather, Chris Rude, Joe Horvey, Ray Hosh, and Ed Nein Ushers were Erwin Jaeger and Cy Grisdale. Organist was Marj Miller with choir led by Pat Krueger. Leonard Bertram Corrigan was born November 3rd, 1911 in Moosomin, Saskatchewan, son of William Hubert Corrigan and Isabelle Hart.
Brother of Nina, Charles (Chuck) deceased, father of Patricia, Shelagh, Kathleen and Michelle. He was predeceased by his wife Gladys in 1979. Father-in-law of Bernard Turcotte, the late Alan Purcell, John Carlson and Tom Bergersen. Grandfather of Kevin, David and Carol Turcotte, Mark Purcell, Sandra (Purcell) Fox, Jo- Anne Purcell and Megan (Purcell)Coles, Sean Gurney and Jessica Bergersen, great grandfather of Connor Fox, and special friend of Pearl Hustoft. Len moved to Swift Current in his youth. He began working for the Post Office in his late teens and on his retirement in 1972 was recognized by Prime Minister Trudeau for his 44 years of service. Len married Gladys Voldahl in 1933 in Swift Current. He volunteered in the Second World War and joined the Winnipeg Grenadiers. The regiment was sent to Hong Kong in 1941, and shortly after their arrival, Len became a prisoner of war until 1945. He returned to Swift Current after the war where he was an active member of the community. He was well-known for his music, golfing and public service. He was a member of the Lions Club, Legion, Elks, Emergency Measures Organization, St. Johns Ambulance, School Board, a founding member on the Pioneer Lodge Board, Knights of Columbus, played saxophone in the 14th Canadian Hussars Band, the 'Seranders' dance band, and was an honorary member of the Kiwanis Club. Leonard Corrigan will be sadly missed and fondly remembered by his family and by the many friends whose life he touched. In his memory, those wishing to may make donations to the Lupus Association of Saskatchewan, L. E. S. S. Box 88, University Hospital, Saskatoon, Saskatchewan. S7N 0W0. These memorial gifts will be greatly appreciated by the family.
Links
There may be more information on this individual available elsewhere on our web sites - please use the search tool found in the upper right corner of this page to view sources.
'C' Force soldiers who died overseas are memorialized in the Second World War Book of Remembrance and the Canadian Virtual War Memorial, both sponsored by Veterans Affairs Canada. Please use the search utility at VAC to assist you.
General Comments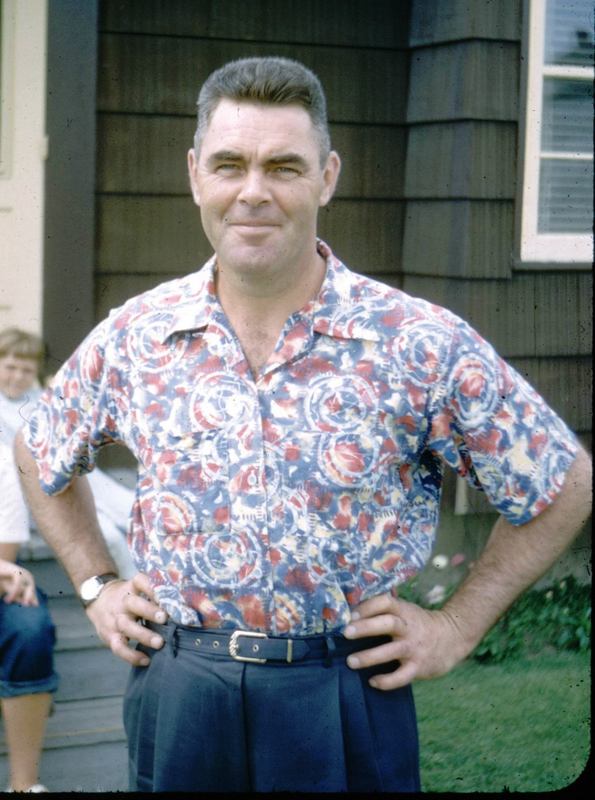 Picture at new Veterans' home about 1950. Submitted by dgt. Pat Turcotte 2017-01
---
End of Report. Report generated: 08 Jul 2020.
---
Additional Notes
(These will not be visible on the printed copy)
Service numbers for officers are locally generated for reporting only. During World War II officers were not allocated service numbers until 1945.
We have done our best to avoid errors and omissions, but if you find any issues with this report, either in accuracy, completeness or layout, please contact us using the link at the top of this page.
Some birthdates and deathdates display as follows: 1918-01-01. In general, this indicates that we know the year but not the month or day.
Our POW camp links along with our References link (home page - scroll down) are designed to give you a starting point for your research. There were many camps with many name changes. The best resource for all POW camps in Japan is the Roger Mansell Center for Research site.
In most cases the rank displayed was the rank held before hostilities. Some veterans were promoted at some point prior to eventual post-war release from the army back in Canada. When notified of these changes we'll update the individual's record.
Images displayed on the web page are small, but in many cases the actual image is larger. Hover over any image and you will see a popup if a larger version is available. You can also right-click on some images and select the option to view the image separately. Not all images have larger versions. Contact us to confirm whether a large copy of an image in which you are interested exists.
Related documentation for information published in this report may be available. Researchers have added significant content on some 'C' Force members in the public group "Hong Kong Veterans Tribute" on Facebook, which you can search by using the member's service number. Feel free to contact us if you would like us to search our offline archives.
Photos are welcome! If a photo exists for a 'C' Force member that we have not included, or if you have a higher quality copy, please let us know by using the Contact Us link at the top of this page. We will then reply, providing instructions on submitting it.