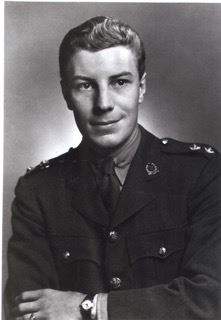 General Information

Rank:
First Name:
Second Name:
Lieutenant
John
Anthony Gibson
From:
Enlistment Region:
Date of Birth (y-m-d):
Toronto ON
Central Ontario
1913-10-06
Appointment:
Company:
Platoon:
Medical Officer, Attached to WG
Brigade Headquarters
Attd WG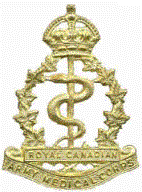 Transportation - Home Base to Hong Kong
Members of 'C' Force from the East travelled across Canada by CNR troop train, picking up reinforcements enroute. Stops included Valcartier, Montreal, Ottawa, Armstrong ON, Capreol ON, Winnipeg, Melville SK, Saskatoon, Edmonton, Jasper, and Vancouver, arriving in Vancouver on Oct 27 at 0800 hrs.
The Winnipeg Grenadiers and the local soldiers that were with Brigade Headquarters from Winnipeg to BC travelled on a CPR train to Vancouver.
All members embarked from Vancouver on the ships AWATEA and PRINCE ROBERT. AWATEA was a New Zealand Liner and the PRINCE ROBERT was a converted cruiser. "C" Company of the Rifles was assigned to the PRINCE ROBERT, everyone else boarded the AWATEA. The ships sailed from Vancouver on Oct 27th and arrived in Hong Kong on November 16th, having made brief stops enroute at Honolulu and Manila.
Equipment earmarked for 'C' Force use was loaded on the ship DON JOSE, but would never reach Hong Kong as it was rerouted to Manila when hostilities commenced.
On arrival, all troops were quartered at Nanking Barracks, Sham Shui Po Camp, in Kowloon.
---
Battle Information
We do not have specific battle information for this soldier in our online database. For a detailed description of the battle from a Canadian perspective, visit Canadian Participation in the Defense of Hong Kong (published by the Historical Section, Canadian Military Headquarters).
Wounded Information
No wounds recorded.
Hospital Information
No record of hospital visits found.
POW Camps
| Camp ID | Camp Name | Location | Company | Type of Work | Reference | Arrival Date | Departure Date |
| --- | --- | --- | --- | --- | --- | --- | --- |
| HK-SA-02 | Shamshuipo | Kowloon, Hong Kong | | | | 42 Sep 26 | 43 Jan 19 |
| JP-To-3D | Tsurumi | Yokohama-shi, Tsurumi-ku, Suyehiro-cho, 1-chome, Japan | Nippon Steel Tube - Tsurumi Shipyards | Variety of jobs related to ship building | 14 | 43 Jan 19 | 45 May 13 |
| JP-Se-1B | Yumoto | Fukushima-ken, Iwaki-gun, Yumoto-cho, Mizunoya, Japan | Joban Coal Mining Company | | 13,134 | 45 May 13 | 45 Sep 15 |
Transport to Japan
| Draft Number | Name of Ship | Departure Date | Arrival Date | Arrival Port | Comments | Reference |
| --- | --- | --- | --- | --- | --- | --- |
| XD3A | Tatuta Maru | 43 Jan 19, left Shamsuipo Camp, 0500 hrs; left Hong Kong 1300hrs | 43 Jan 22, 0400 hrs | Nagasaki, Japan | Boarded train, arrived in Tokyo on 43 Jan 24 at 0700 hrs, boarded electric train for 10 mile ride to camp | Tony Banham |
Transportation: SE Asia to Home
Came to San Francisco on the USS OZARK, then north by train.
Post-war Photo
No related information found. Please submit documents to us using the contact link at the top of this page.
Decorations Received
Image
Name of Award
Abbreviation
References
Precedence
Comments
Member of The Most Excellent Order of The British Empire
MBE
39, 40, 124
04

MBE Citation/Documentation

Canada Gazette dated 15 June 1946 (No. 24, Vol. 80, p.3849) and CARO/6632 dated 17 June 1946.

According to RG.7 Group 26 Volume 59 folio 8, he was originally recommended for a DSO. The King's Awards Committee chose to reduce this, and though Canadian authorities protested vigorously, the ruling stood (see Canadian Army file 54-27-94-56, "Honours and Awards - Prisoners of War - Northwest Europe" in National Archives file RG.24 Volume 2249).

Major Reid was Medical Officer to The Winnipeg Grenadiers when he was taken prisoner of war at Hong Kong in December 1941.

The problems that arose following the capitulation were mainly those of care for the sick and wounded and the large task of ensuring a high standard of sanitation and hygiene in the Prisoner of War camps. Being an area in which tropical diseases and diseases of filth thrived, a very real problem confronted the medical officers, and, judging by the universal acclaim granted to these self-sacrificing men, they rose fully to the occasion regardless of the consequences to themselves. The fact that the conditions were made worse through inadequate rations and disinterest and interference from the Japanese authorities seemed only to spur the medical officers to greater efforts.

Major Reid threw himself whole-heartedly into the difficult task ahead of him and shortly was confronted by epidemics of diphtheria, dysentery and malaria which had to be treated without medicines and at the gravest personal risk from infection. In the early stages, anti-toxin was not available, and the possibility of getting diphtheria was great and carried with it a strong likelihood of death. As time went on, due to a shortage of rations, lack of vitamins caused diseases such as beri-beri, pellagra, etc., which continued to ravage the prisoners of war throughout the period of their captivity.

In January 1943 a draft of 500 Canadian prisoners of war was sent to Japan as labourers, and Major Reid was the only Canadian officer to accompany them. Here he was met with the most discouraging conditions; no medicine, short rations, an ever present doubt as to what the unpredictable Japanese might do, and besides his medical duties, many responsibilities that devolved naturally on him which would ordinarily have been handled by a combatant officer. Such was the character of the man that he not only overcame the difficulties as they arose, but eventually won the respect, confidence and admiration of the Japanese themselves. Throughout the entire period of his captivity Major Reid spent almost all his money on medical supplies for the benefit of his patients. In Japan he arranged through black market sources a small supply of medicines. He took an active hand in controlling the prisoners of war, and on many occasions interceded for them with the Japanese, ensuring as fair treatment as was possible, particularly in regard to punishments which might have been visited on them by the camp authorities and in excluding the sicker men from working parties.

On one occasion when two Canadians were being beaten by Japanese guards, Major Reid elbowed them aside, picked one of the men off the ground and carried him to hospital; there he found him to be injured severely.

Major Reid was able during this period to maintain case histories of his patients, contrary to the orders of the Japanese authorities, and his records are now proving of considerable value to Canadian medical authorities both from the standpoint of the welfare of the individuals concerned and for their value in research in a field heretofore unexplored in this country where similar conditions and diseases do not obtain. Possibly because of his continually firm stand with the Japanese, but undoubtedly because of his qualities as a man and a medical doctor, the Japanese themselves came to look on him with an attitude almost of worship. A Japanese doctor named Iwo thought so much of him that he made a practice of bringing him gifts.

Major Reid also won the complete confidence of the camp staff, and by so doing, was able to help the lot of his men immeasurably. Despite the fact that his health suffered from the excesses of work and consideration for his men, Major Reid continued to display the highest qualities of humanity, skill and devotion to duty throughout his entire period as a prisoner of war. The opinions of the men under his care are the final test in his case, and, although there were many outstanding deeds performed by many of the men who had the misfortune to become prisoners of war of the Japanese, there is no individual to whim so much gratitude has been expressed. In no single instance has anything but the highest praise been heard of this officer, and considering the unusual difficulties, depression, near starvation and disease, experienced continuously for such a long period, there is no doubt that he deserves the highest possible recognition.
Other Military Service
No related information found. Please submit documents to us using the contact link at the top of this page.
Death and Cemetery Information
| Date of Death (y-m-d) | Cause of Death | Death Class | Death Ref |
| --- | --- | --- | --- |
| 1979-07-07 | | Post War | |
| Cemetery Location | Cemetery | Grave Number | Gravestone Marker |
| Burnaby British Columbia Canada | Forest Lawn Memorial Park Cemetery | | |
Gravestone Image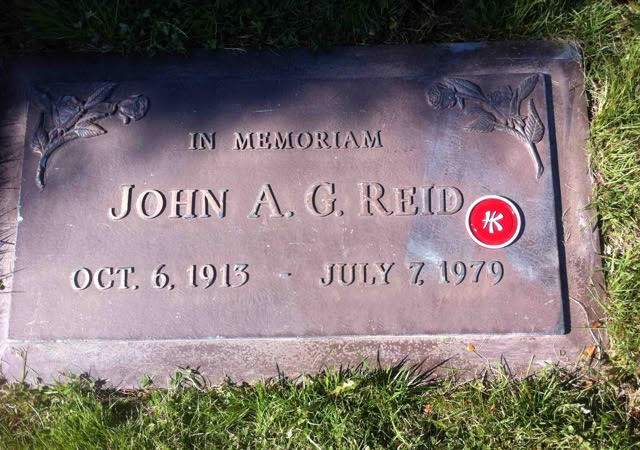 Obituary / Life Story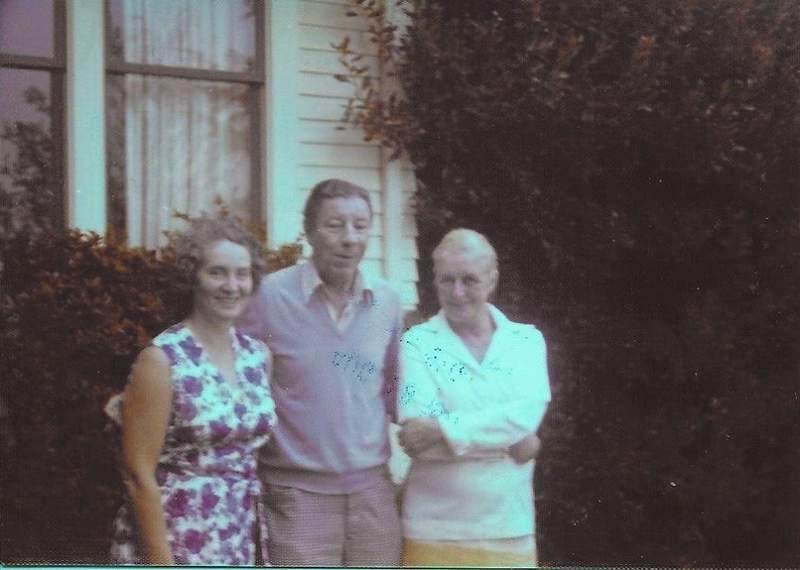 Eileen Reid Motton & Jack Reid and Catherine Gillies Reid and John REID at Footes Bay 1930's
Links
Statement (PDF) from Flash Clayton and George MacDonell regarding Capt Reid's performance as a doctor and commander, specifically after being relocated to Japan in Jan 1943.
YouTube - Conversation with Jon Reid, son
General Comments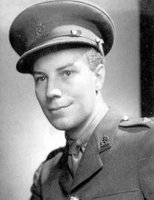 From Jon Reid (son):
Dr. John Reid returned to Toronto after the war and got his fellowship as a cardiologist. In 1948 he returned to Vancouver, where he had done a residency in 1940, and joined the staff of The Clinic on Seymour Street (later The Seymour Clinic). He practised medicine at the clinic until he was stricken with encephalitis in 1974. The effects of this brain infection were seriously disabling, an outcome due to the physical effects of his experience as a prisoner of war in Hong Kong and Japan. He never recovered. After five difficult years of ill health he died on July 7, 1979, aged 65. John Reid is survived by two sons from his first marriage, three sons and a daughter from his second marriage, as well as grandchildren and great-grandchildren.
His rank is listed as lieutenant. He was a captain overseas and promoted to major on his return.
---
End of Report.
Report generated: 20 Mar 2023.
---
Additional Notes
(These will not be visible on the printed copy)
Service numbers for officers are locally generated for reporting only. During World War II officers were not allocated service numbers until 1945.
'C' Force soldiers who died overseas are memorialized in the Second World War Book of Remembrance and the Canadian Virtual War Memorial, both sponsored by Veterans Affairs Canada. Please use the search utility at VAC to assist you.
Some birthdates and deathdates display as follows: 1918-00-00. In general, this indicates that we know the year but not the month or day.
Our POW camp links along with our References link (near the bottom of the 'C' Force home page) are designed to give you a starting point for your research. There were many camps with many name changes. The best resource for all POW camps in Japan is the Roger Mansell Center for Research site.
In most cases the rank displayed was the rank held before hostilities. Some veterans were promoted at some point prior to eventual post-war release from the army back in Canada. When notified of these changes we'll update the individual's record.
Images displayed on the web page are small, but in many cases the actual image is larger. Hover over any image and you will see a popup if a larger version is available. You can also right-click on some images and select the option to view the image separately. Not all images have larger versions. Contact us to confirm whether a large copy of an image in which you are interested exists.
Related documentation for information published in this report may be available. Researchers have added significant content on some 'C' Force members in the public group "Hong Kong Veterans Tribute" on Facebook, which you can search by using the member's service number.
Our librarians have collected thousands of documents from Facebook and other resources. When requested, we will provide any additional information we have on an individual in the form of a zip (compressed) file and make it accessible from the Individual Report. Use the Contact Us form to request an offline search.
We have done our best to avoid errors and omissions, but if you find any issues with this report, either in accuracy, completeness or layout, please contact us using the link at the top of this page.
Photos are welcome! If a photo exists for a 'C' Force member that we have not included, or if you have a higher quality copy, please let us know by using the Contact Us link at the top of this page. We will then reply, providing instructions on submitting it.