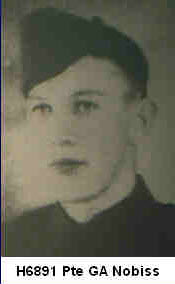 General Information

Rank:
First Name:
Second Name:
Private
George
Arthur
From:
Enlistment Region:
Date of Birth (y-m-d):
Stonewall MB
Manitoba
1924-07-08
Appointment:
Company:
Platoon:
B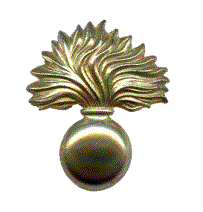 Transportation - Home Base to Hong Kong
Members of 'C' Force from the East travelled across Canada by CNR troop train, picking up reinforcements enroute. Stops included Valcartier, Montreal, Ottawa, Armstrong ON, Capreol ON, Winnipeg, Melville SK, Saskatoon, Edmonton, Jasper, and Vancouver, arriving in Vancouver on Oct 27 at 0800 hrs.
The Winnipeg Grenadiers and the local soldiers that were with Brigade Headquarters from Winnipeg to BC travelled on a CPR train to Vancouver.
All members embarked from Vancouver on the ships AWATEA and PRINCE ROBERT. AWATEA was a New Zealand Liner and the PRINCE ROBERT was a converted cruiser. "C" Company of the Rifles was assigned to the PRINCE ROBERT, everyone else boarded the AWATEA. The ships sailed from Vancouver on Oct 27th and arrived in Hong Kong on November 16th, having made brief stops enroute at Honolulu and Manila.
Equipment earmarked for 'C' Force use was loaded on the ship DON JOSE, but would never reach Hong Kong as it was rerouted to Manila when hostilities commenced.
On arrival, all troops were quartered at Nanking Barracks, Sham Shui Po Camp, in Kowloon.
---
Battle Information
We do not have specific battle information for this soldier in our online database. If you would like to view this information please email our historian, Vince Lopata. For a detailed description of the battle from a Canadian perspective, visit Canadian Participation in the Defense of Hong Kong (published by the Historical Section, Canadian Military Headquarters).
Wounded Information
| Date Wounded | Wound Description | References |
| --- | --- | --- |
| 41/12/21 | N/A | |
Hospital Information
| Name of hospital | Date of admission | Date of discharge | Comments | Reference |
| --- | --- | --- | --- | --- |
| HK-UNK | N/A | N/A | Transferred to BMH | 118 |
| HK-BMH | 12/21/1941 | 12/22/1941 | | 118 |
POW Camps
| Camp ID | Camp Name | Location | Company | Type of Work | Reference | Arrive | Depart |
| --- | --- | --- | --- | --- | --- | --- | --- |
| HK-SA-01 | Shamshuipo | Kowloon, Hong Kong | | | | Capture | 42 Jan 22 |
| HK-NP-02 | North Point | North Point, Hong Kong Island | | | 33 | 42 Jan 22 | 42 Sep 26 |
| HK-SA-02 | Shamshuipo | Kowloon, Hong Kong | | | | 42 Sep 26 | 43 Aug 15 |
| JP-To-5B | Niigata-Rinko | Niigata-ken, Nakakambara-gun, Ogata-mura, Japan | Marutsu, Rinko Coal, Shintetsu | Stevedore labor at port of Niigata (Marutsu), primarily foodstuffs; mining coal (Rinko Coal ) and labor at a foundry (Shintetsu) | 4, 5, 34 | 43 Sep 02 | 45 Sep 05 |
Transport to Japan
| Draft Number | Name of Ship | Departure Date | Arrival Date | Arrival Port | Comments | Reference |
| --- | --- | --- | --- | --- | --- | --- |
| XD4B | Manryu Maru | 43 Aug 15 | 43 Sep 01 | Osaka, Japan | Brief stopover in Taihoku (Taipei), Formosa (Taiwan); then 2 day stopover at northern point for stool tests | Tony Banham |
Transportation: SE Asia to Home
No information found. To submit, attach to an email and send to webmaster@hkvca.ca
Post-war Photo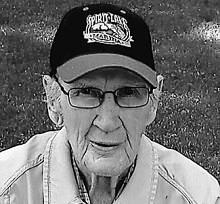 Death and Cemetery Information
| Date of Death (y-m-d) | Cause of Death | Death Class | Death Ref |
| --- | --- | --- | --- |
| 2016-11-13 | | Post War | |
| Cemetery Location | Cemetery | Grave Number | Gravestone Marker |
| Winnipeg MB Canada | Brookside Cemetery | Lot #9950 | |
Gravestone Image
No information found. To submit, attach to an email and send to webmaster@hkvca.ca
Obituary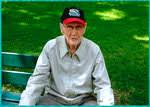 H6891 George NOBISS- July 8, 1924 - November 13, 2016 It is with great sorrow and heavy hearts that the family announces the peaceful passing of George Nobiss, with family by his side, at Seven Oaks Hospital on Sunday, November 13, 2016. George was born July 8, 1924 in Stonewall, Manitoba. At the age of 16 he joined the army with the Winnipeg Grenadiers and fought in the Second World War in the Battle of Hong Kong. He was wounded in battle, captured, becoming a prisoner of war for almost four years in the Japanese prison camps where conditions and treatment were unbelievable. George was very proud to have fought for his country as a Winnipeg Grenadier. After the war he married Stella, the love of his life, and together they raised four children providing a stable and loving home. He worked for Hagberg Coal Company as a truck driver, then foreman, where he worked for 30 years until the company closed. George was predeceased by his wife Stella in 2013, having been married for 66 years; son Lawrence in 1993; and grandson Greg Tees in 2002. He leaves to mourn and cherish his memory daughters Margaret Tees (Dave); Barbara McCulloch (Dan); son Jeff; granddaughter Brenda Tees (Phil Torchia), and great-grandchildren Cody and Riley. In lieu of flowers, if you so desire, a donation may be made to War Amps Canada, 2827 Riverside Drive, Ottawa, ON K1V 0C4. The funeral service will take place on Thursday, November 24, 2016 at 1:00 p.m. at Neil Bardal Funeral Centre, 3030 Notre Dame Avenue (across from Brookside Cemetery). NEIL BARDAL FUNERAL CENTRE 204-949-2200 neilbardalinc.com
Links
No specific links found. There may be more information on this individual available elsewhere on our web sites - please use the search tool found in the upper right corner of this page to view sources.
General Comments
No comments found.
---
End of Report. Report generated: 24 Aug 2017.
---
Additional Notes
(These will not be visible on the printed copy)
Service numbers for officers are locally generated for reporting only. During World War II officers were not allocated service numbers until 1945.
We have done our best to avoid errors and omissions, but if you find any issues with this report, either in accuracy, completeness or layout, please contact us.
Currently some reference numbers are not linked to further information. We are working on this.
Our POW camp links along with our References link (home page - scroll down) are designed to give you a starting point for your research. There were many camps with many name changes. The best resource for all POW camps in Japan is the Roger Mansell Center for Research site.
Images displayed on the web page are small, but in many cases the actual image is larger. Hover over any image and you will see a popup if a larger version is available. You can also right-click on some images and select the option to view the image separately. Not all images have larger versions. Contact us to confirm whether a large copy of an image in which you are interested exists.

We welcome your efforts to let us know where a photo exists for a 'C' Force member that we have not included.