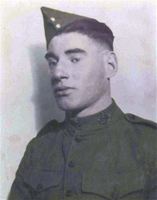 General Information

Rank:
First Name:
Second Name:
Private
William
From:
Enlistment Region:
Date of Birth (y-m-d):
Winnipeg MB
Manitoba
1917-03-12
Appointment:
Company:
Platoon:
A
7 Plt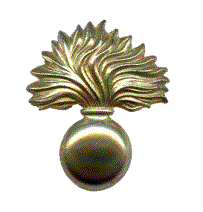 Transportation - Home Base to Hong Kong
Members of 'C' Force from the East travelled across Canada by CNR troop train, picking up reinforcements enroute. Stops included Valcartier, Montreal, Ottawa, Armstrong ON, Capreol ON, Winnipeg, Melville SK, Saskatoon, Edmonton, Jasper, and Vancouver, arriving in Vancouver on Oct 27 at 0800 hrs.
The Winnipeg Grenadiers and the local soldiers that were with Brigade Headquarters from Winnipeg to BC travelled on a CPR train to Vancouver.
All members embarked from Vancouver on the ships AWATEA and PRINCE ROBERT. AWATEA was a New Zealand Liner and the PRINCE ROBERT was a converted cruiser. "C" Company of the Rifles was assigned to the PRINCE ROBERT, everyone else boarded the AWATEA. The ships sailed from Vancouver on Oct 27th and arrived in Hong Kong on November 16th, having made brief stops enroute at Honolulu and Manila.
Equipment earmarked for 'C' Force use was loaded on the ship DON JOSE, but would never reach Hong Kong as it was rerouted to Manila when hostilities commenced.
On arrival, all troops were quartered at Nanking Barracks, Sham Shui Po Camp, in Kowloon.
---
Battle Information
We do not have specific battle information for this soldier in our online database. If you would like to view this information please email our historian, Vince Lopata. For a detailed description of the battle from a Canadian perspective, visit Canadian Participation in the Defense of Hong Kong (published by the Historical Section, Canadian Military Headquarters).
Wounded Information
| Date Wounded | Wound Description | References |
| --- | --- | --- |
| 41/12/19 | bullet pass from buttock to front of upper leg, 2nd wound shrapnel in left knee and top of head | |
Hospital Information
No record of hospital visits found.
POW Camps
| Camp ID | Camp Name | Location | Company | Type of Work | Reference | Arrive | Depart |
| --- | --- | --- | --- | --- | --- | --- | --- |
| HK-NP-01 | North Point | North Point, Hong Kong Island | | | | 41 Dec 20 | 41 Dec 22 |
| HK-AS-01 | Argyle Street | Kowloon, Hong Kong | | | | 41 Dec 22 | Dec 26 |
| HK-SA-01 | Shamshuipo | Kowloon, Hong Kong | | | | Capture | 42 Jan 22 |
| HK-NP-02 | North Point | North Point, Hong Kong Island | | | 33 | 42 Jan 22 | 42 Sep 26 |
| HK-SA-02 | Shamshuipo | Kowloon, Hong Kong | | | | 42 Sep 26 | 43 Jan 19 |
| JP-To-3D | Tsurumi | Yokohama-shi, Tsurumi-ku, Suyehiro-cho, 1-chome, Japan | Nippon Steel Tube - Tsurumi Shipyards | Variety of jobs related to ship building | 9 | 43 Jan 19 | 45 Mar |
| JP-To-6B | Suwa | Nagono-ken, Suwa-gun, Kitayama-mura, Japan | Nippon Steel Tube & Mining Company | Labour at an open-pit iron ore mine | | 45 Apr 16 | 45 Sep 15 |
Transport to Japan
| Draft Number | Name of Ship | Departure Date | Arrival Date | Arrival Port | Comments | Reference |
| --- | --- | --- | --- | --- | --- | --- |
| XD3A | Tatsuta Maru | 43 Jan 19, left Shamsuipo Camp, 0500 hrs; left Hong Kong 1300hrs | 43 Jan 22, 0400 hrs | Nagasaki, Japan | Boarded train, arrived in Tokyo on 43 Jan 24 at 0700 hrs, boarded electric train for 10 mile ride to camp | Tony Banham |
Transportation: SE Asia to Home
No information found. To submit, attach to an email and send to webmaster@hkvca.ca
Post-war Photo
Death and Cemetery Information
| Date of Death (y-m-d) | Cause of Death | Death Class | Death Ref |
| --- | --- | --- | --- |
| 2013-03-12 | | Post War | |
| Cemetery Location | Cemetery | Grave Number | Gravestone Marker |
| 3001 Notre Dame Ave. Winnipeg Manitoba Canada | Brookside Cemetery | Plot #9949 | |
Gravestone Image
Obituary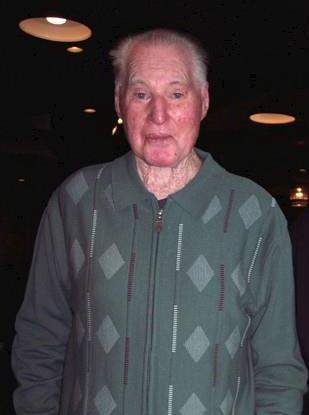 WILLIAM BELL March 12, 1917 - March 12, 2013 Peacefully, on his 96th birthday, surrounded by his wife, Nada, and loving family, dad passed away at the Concordia Hospital. Bill is survived by his wife, Nada, of 67 years; son Bill (Nenita), and son Dennis (Marleen); grandchildren Angela, Sheri (Keiko), Paul, Adrian (Janellyn) and Alvin (Rochel); and three great-grandchildren. He was predeceased by his parents William and Rachel, sisters Rachel and Isabel, and brothers John and Gordon. Bill was born on March 12, 1917, in Winnipeg, Manitoba and spent his childhood years in central Winnipeg. Some of dad's fondest memories as a child were as a member of the Riverside Boys Swim Club, having their clubhouse on the banks of the Red River, and diving off the Redwood Bridge. Dad was active in Judo, Jiu Jitsu, and was a boxing member of the OBU (Old Boxing Union). In 1933 he won the Golden Gloves. As a result of the Great Depression dad left school early to help with family finances. He spoke often of leaving home at 16 to go to British Columbia to be a lumberjack. On September 13, 1939, upon the outbreak of the Second World War, dad, his brother Gordon, and all of his childhood friends enlisted with the Winnipeg Grenadiers, the first regiment to become active. Dad served in Jamaica and Bermuda guarding prisoners of war. He had many great memories of the islands and spoke of them often. When the Grenadiers returned to Winnipeg they immediately prepared for a new assignment. As part of "C Force" they joined the Royal Rifles of Canada and headed for Hong Kong on October 25, 1941. After a valiant and courageous battle, in which dad was wounded three times, he and brother Gordon were taken prisoner-of-war by the Japanese on Christmas Day 1941. Dad spent 44 months in captivity in Hong Kong and Japan. These experiences were shared with the "Love of his Life" his wife Nada, whom he met upon his return home to Winnipeg. Within two and a half months of meeting each other they were married on January 18, 1946, and spent 67 wonderful years together. Mom and Dad moved to Bannerman Avenue where most of their neighbours were Winnipeg Grenadiers. They continued to live there for 67 years where sons Bill Jr. and Dennis were born and raised, and the grandchildren visited often. Dad loved babysitting his grandchildren, as well as the family pets. He loved doing his own repairs, tinkering in the garage, and working in the yard. Mom and dad loved to travel, and visited Hawaii, Palm Springs, England, and Europe to name just a few. Dad was employed with Winnipeg Hydro until his retirement in 1976. Dad was a proud member of the Duke of Kent Legion and the Hong Kong Veterans Association. He was the recipient of numerous military medals, the Minister of Veteran's Affairs Commendation, and most recently, the Queen Elizabeth Diamond Jubilee Medal. He was honoured to be closely connected with his fellow Hong Kong Veterans, no braver men ever were! Dad, we can only imagine the reunion that is taking place in Heaven right now! A memorial service will be held on Saturday, March 23, 2013, at 1:00 p.m. at Neil Bardal Funeral Centre, 3030 Notre Dame Avenue (across from Brookside Cemetery). In lieu of flowers, donations are gratefully accepted for: The Hong Kong Veterans Commemorative Association P.O. Box 381, Winnipeg, MB R3C 2H6 http://www.hkvca.ca/donations.htm Free The Children 233 Carlton Street, Toronto, ON M5A 2L2 http://www.freethechildren.com/donate/ NEIL BARDAL FUNERAL CENTRE 204-949-2200 www.nbardal.mb.ca As published in the Winnipeg Free Press on March 16, 2013
Links
Article in Maclean's Magazine dated 17 April, 2013
Article in the Winnipeg Free Press dated 16 March, 2013
General Comments
No Monument Badge as only engraved headstone allowed in a Commonwealth War Cemetery
---
End of Report. Report generated: 22 Aug 2017.
---
Additional Notes
(These will not be visible on the printed copy)
Service numbers for officers are locally generated for reporting only. During World War II officers were not allocated service numbers until 1945.
We have done our best to avoid errors and omissions, but if you find any issues with this report, either in accuracy, completeness or layout, please contact us.
Currently some reference numbers are not linked to further information. We are working on this.
Our POW camp links along with our References link (home page - scroll down) are designed to give you a starting point for your research. There were many camps with many name changes. The best resource for all POW camps in Japan is the Roger Mansell Center for Research site.
Images displayed on the web page are small, but in many cases the actual image is larger. Hover over any image and you will see a popup if a larger version is available. You can also right-click on some images and select the option to view the image separately. Not all images have larger versions. Contact us to confirm whether a large copy of an image in which you are interested exists.

We welcome your efforts to let us know where a photo exists for a 'C' Force member that we have not included.