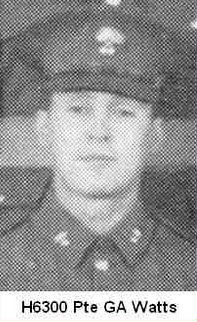 General Information

Rank:
First Name:
Second Name:
Private
George
Allan
From:
Enlistment Region:
Date of Birth (y-m-d):
Winnipeg MB
Manitoba
1916-11-19
Appointment:
Company:
Platoon:
HQ Coy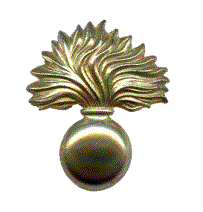 Transportation - Home Base to Hong Kong
Members of 'C' Force from the East travelled across Canada by CNR troop train, picking up reinforcements enroute. Stops included Valcartier, Montreal, Ottawa, Armstrong ON, Capreol ON, Winnipeg, Melville SK, Saskatoon, Edmonton, Jasper, and Vancouver, arriving in Vancouver on Oct 27 at 0800 hrs.
The Winnipeg Grenadiers and the local soldiers that were with Brigade Headquarters from Winnipeg to BC travelled on a CPR train to Vancouver.
All members embarked from Vancouver on the ships AWATEA and PRINCE ROBERT. AWATEA was a New Zealand Liner and the PRINCE ROBERT was a converted cruiser. "C" Company of the Rifles was assigned to the PRINCE ROBERT, everyone else boarded the AWATEA. The ships sailed from Vancouver on Oct 27th and arrived in Hong Kong on November 16th, having made brief stops enroute at Honolulu and Manila.
Equipment earmarked for 'C' Force use was loaded on the ship DON JOSE, but would never reach Hong Kong as it was rerouted to Manila when hostilities commenced.
On arrival, all troops were quartered at Nanking Barracks, Sham Shui Po Camp, in Kowloon.
---
Battle Information
We do not have specific battle information for this soldier in our online database. For a detailed description of the battle from a Canadian perspective, visit Canadian Participation in the Defense of Hong Kong (published by the Historical Section, Canadian Military Headquarters).
Wounded Information
No wounds recorded.
Hospital Information
| Name of hospital | Date of admission | Date of discharge | Comments | Reference |
| --- | --- | --- | --- | --- |
| HK-BMH | 09/22/1942 | N/A | | 118 |
POW Camps
| Camp ID | Camp Name | Location | Company | Type of Work | Reference | Arrive | Depart |
| --- | --- | --- | --- | --- | --- | --- | --- |
| HK-SA-01 | Shamshuipo | Kowloon, Hong Kong | | | | Capture | 42 Jan 22 |
| HK-NP-02 | North Point | North Point, Hong Kong Island | | | 33 | 42 Jan 22 | 42 Sep 26 |
| HK-SA-02 | Shamshuipo | Kowloon, Hong Kong | | | | 42 Sep 26 | 43 Dec 15 |
| JP-Os-11B | Narumi | Aichi-ken, Aichi-gun, Narumi-machi, Arimatsu Mura 114-3 | Nippon Rolling Stock Company and Daido Electric Steel Company | Men employed as slaves for Daido Electric Steel Company and made wheels at the Nippon Wheel (Vehicle) Mfg. | 8 | 44 Jan 06 | 45 Sep 10 |
| JP-Na-8B | Tateyama | 1-Banchi, Shimookui-cho, Toyama City, Toyama, Japan | Tateyama Heavy Industry Company | Manufacture of small steam rollers, used for building of airfields or roads | 133 | N/A | N/A |
Transport to Japan
| Draft Number | Name of Ship | Departure Date | Arrival Date | Arrival Port | Comments | Reference |
| --- | --- | --- | --- | --- | --- | --- |
| XD5A | SS Soong Cheong / Toyama Maru | 43 Dec 15 | 44 Jan 04 | Moji, Japan | Arrived at Takao, Formosa, 43 Dec 20; Transferred to Toyama Maru, 43 Dec 30, went to Narumi | Tony Banham |
Transportation: SE Asia to Home
No information found. To submit, attach to an email and send to webmaster@hkvca.ca
Post-war Photo
No information found. To submit, attach to an email and send to webmaster@hkvca.ca
Death and Cemetery Information
| Date of Death (y-m-d) | Cause of Death | Death Class | Death Ref |
| --- | --- | --- | --- |
| 1984-09-08 | | Post War | |
| Cemetery Location | Cemetery | Grave Number | Gravestone Marker |
| Thedford ON Canada | Pinehill United | | |
Gravestone Image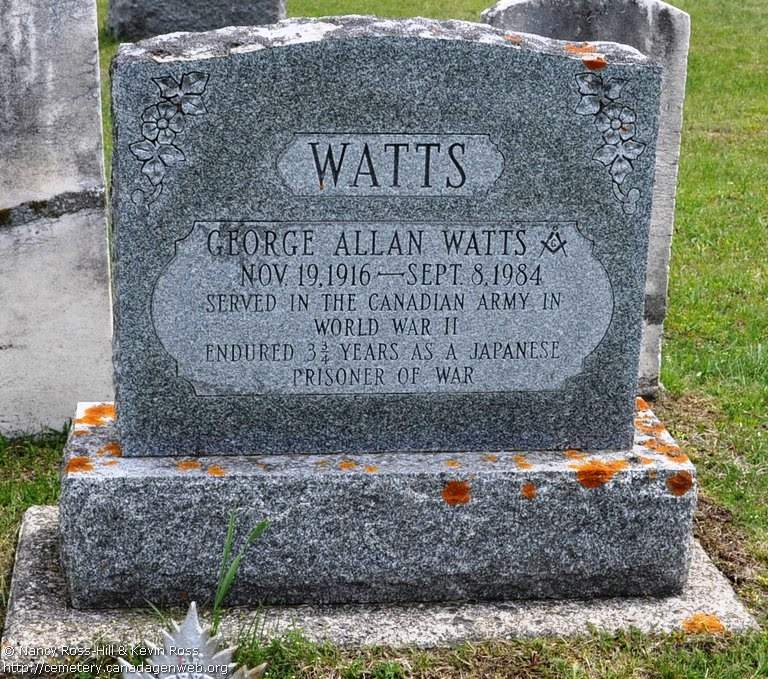 Obituary / Life Story
No information found. To submit, attach to an email and send to webmaster@hkvca.ca
Links
No specific links found. There may be more information on this individual available elsewhere on our web sites - please use the search tool found in the upper right corner of this page to view sources.
General Comments
H6300 George WATTS - I had the honour of meeting George Watts, who was a member of Centennial Lodge #684 (Freemasonry) in London, Ontario shortly before he passed away in 1984. Centennial is a "dinner lodge" (calling off and having a meal at every meeting), and George always went first, in deference to his service in Hong Kong and his subsequent ordeal as a POW in Japan. George always liked to check the ballot box after a ballot and for many years after he died the box was checked in his memory.
The following information is mainly from what various people told me about him. In 1995 I was the master of the lodge, and we specifically honoured our veterans for the 50th anniversary of the end of World War II, and George was one member who was frequently mentioned. I also called my dad, John MacLeod, who I've cc'd on this message to give me some more details.
During the Great Depression George found work in the lumber camps in northwestern Ontario, cutting trees. He was a healthy, muscular young man, and this was probably the peak of his fitness. Given the extremely cold weather in the winter (which is the prime time for harvesting softwood trees) the men ate massive amounts of food. One story I specifically remember hearing was that they would cook a pound of bacon, eat it, and then drink the fat in order to have the calories needed to help keep them warm and do the work of the day.
Shortly after the war broke out George went into Kenora to enlist. This is how he wound up in the Winnipeg Grenadiers, as they were the nearest army unit and were actively recruiting in Kenora at the time. His rank was Rifleman. George was sent to Jamaica for garrison duty, and then they were recalled to Canada. They did not have much actual training.
George was sent to Hong Kong and was captured there by the Japanese when the Canadians surrendered on Christmas Day - as a result Christmas was always a bittersweet holiday for him. He was in Hong Kong for almost two years, and then was sent to Japan on a very crowded ship to be a slave labourer in the factories.
Conditions in Japan were awful as there was very little food, and they were worked very hard. George said that by the end of the war he probably weighed about 100 pounds, was mainly skin and bones, and his bones had gotten soft - as a result he was hunched over and much shorter than when he first entered the service. He also said that if the war had lasted much longer he probably would not have survived - probably no more than a month or two. This came up in a discussion about the Americans dropping the atomic bomb on Hiroshima and Nagasaki - the prisoners knew something had happened but not the specifics, and they could tell that the guards were agitated. As far as George was concerned, dropping the bomb was the best thing that could have happened, and he said he was thankful that President Truman had ordered it used.
When the camp was liberated he was taken to an American Red Cross hospital ship, and they had to feed the prisoners very carefully so as not to overwhelm their systems with food. He was transported to San Francisco, and then sent from there to Vancouver.
George's mother was living in London, Ontario, but the Canadian Army would only pay to transport you back to where you enlisted, so he was sent to Kenora by train. He got off in the middle of a bitterly cold night, and walked over to the hotel. He then took a train next day to London, Ontario, Ontario.. When he arrived at his mother's doorstep she did not recognize him as he had lost so much weight and stature - he had to tell her who he was.
George never completely recovered his health following his mistreatment as a Prisoner of War. He was very stooped over when I met him, a few months prior to his death. He worked for the Department of Veterans Affairs at Westminster Hospital in London, Ontario until he retire, and remained a bachelor for the rest of his life.
George loved to collect tools, and he gave his collection of tools to the Lambton Heritage Museum. He carved a nice gavel which he gave to my father.
George died on September 8, 1984, and is buried at the Pinehill United Cemetery in Thedford, Ontario. As you can see by the inscription on his headstone, he was deeply impacted by his years as a POW.
I taught Canadian and World Studies at South Huron District High School in Exeter, and when we studied World War II I often told my students about George and his experiences, so that they would have a greater appreciation for what their ancestors went through, and what they accomplished. He was an ordinary man, who lived through extraordinary times with courage and endurance.
Thank you for your project which is collecting information about these men - we will remember them.
Sincerely Dave MacLeod. Submitted December 2017
---
End of Report. Report generated: 19 Jan 2019.
---
Additional Notes
(These will not be visible on the printed copy)
Service numbers for officers are locally generated for reporting only. During World War II officers were not allocated service numbers until 1945.
We have done our best to avoid errors and omissions, but if you find any issues with this report, either in accuracy, completeness or layout, please contact us using the link at the top of this page.
Some birthdates and deathdates display as follows: 1918-01-01. In general, this indicates that we know the year but not the month or day.
Our POW camp links along with our References link (home page - scroll down) are designed to give you a starting point for your research. There were many camps with many name changes. The best resource for all POW camps in Japan is the Roger Mansell Center for Research site.
Images displayed on the web page are small, but in many cases the actual image is larger. Hover over any image and you will see a popup if a larger version is available. You can also right-click on some images and select the option to view the image separately. Not all images have larger versions. Contact us to confirm whether a large copy of an image in which you are interested exists.
Related documentation for information published in this report may be available. Contact us if you would like us to search our offline archives.
Photos are welcome! If a photo exists for a 'C' Force member that we have not included, please submit it along with any details or caption.