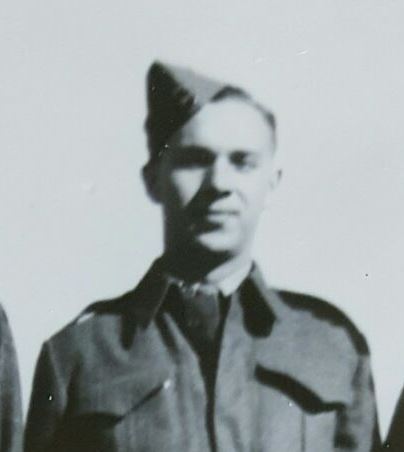 General Information

Rank:
First Name:
Second Name:
Rifleman
Lawrence
Alexander
From:
Enlistment Region:
Date of Birth (y-m-d):
Bury QC
Eastern Quebec
1920-04-02
Appointment:
Company:
Platoon: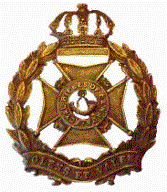 Transportation - Home Base to Hong Kong
Members of 'C' Force from the East travelled across Canada by CNR troop train, picking up reinforcements enroute. Stops included Valcartier, Montreal, Ottawa, Armstrong ON, Capreol ON, Winnipeg, Melville SK, Saskatoon, Edmonton, Jasper, and Vancouver, arriving in Vancouver on Oct 27 at 0800 hrs.
The Winnipeg Grenadiers and the local soldiers that were with Brigade Headquarters from Winnipeg to BC travelled on a CPR train to Vancouver.
All members embarked from Vancouver on the ships AWATEA and PRINCE ROBERT. AWATEA was a New Zealand Liner and the PRINCE ROBERT was a converted cruiser. "C" Company of the Rifles was assigned to the PRINCE ROBERT, everyone else boarded the AWATEA. The ships sailed from Vancouver on Oct 27th and arrived in Hong Kong on November 16th, having made brief stops enroute at Honolulu and Manila.
Equipment earmarked for 'C' Force use was loaded on the ship DON JOSE, but would never reach Hong Kong as it was rerouted to Manila when hostilities commenced.
On arrival, all troops were quartered at Nanking Barracks, Sham Shui Po Camp, in Kowloon.
---
Battle Information
We do not have specific battle information for this soldier in our online database. If you would like to view this information please email our historian, Vince Lopata. For a detailed description of the battle from a Canadian perspective, visit Canadian Participation in the Defense of Hong Kong (published by the Historical Section, Canadian Military Headquarters).
Wounded Information
No wounds recorded.
Hospital Information
No record of hospital visits found.
POW Camps
| Camp ID | Camp Name | Location | Company | Type of Work | Reference | Arrive | Depart |
| --- | --- | --- | --- | --- | --- | --- | --- |
| HK-SM-01 | Stanley | Fort Stanley, Hong Kong Island | | | 20, 31, 33 | Capture | 41 Dec 30 |
| HK-NP-01 | North Point | North Point, Hong Kong Island | | | | 41 Dec 30 | 42 Sep 26 |
| HK-SA-02 | Shamshuipo | Kowloon, Hong Kong | | | | 42 Sep 26 | 43 Jan 19 |
| JP-To-3D | Tsurumi | Yokohama-shi, Tsurumi-ku, Suyehiro-cho, 1-chome, Japan | Nippon Steel Tube - Tsurumi Shipyards | Variety of jobs related to ship building | 9 | 43 Jan 19 | 45 Apr 16 |
| JP-Se-4B | Ohashi | Iwate-ken, Kamihei-gun, Katsushi-mura, Ohashi, Japan | Nippon Steel Company | | 134 | 45 Apr 16 | 45 Sep 15 |
Transport to Japan
| Draft Number | Name of Ship | Departure Date | Arrival Date | Arrival Port | Comments | Reference |
| --- | --- | --- | --- | --- | --- | --- |
| XD3A | Tatsuta Maru | 43 Jan 19, left Shamsuipo Camp, 0500 hrs; left Hong Kong 1300hrs | 43 Jan 22, 0400 hrs | Nagasaki, Japan | Boarded train, arrived in Tokyo on 43 Jan 24 at 0700 hrs, boarded electric train for 10 mile ride to camp | Tony Banham |
Transportation: SE Asia to Home
No information found. To submit, attach to an email and send to webmaster@hkvca.ca
Post-war Photo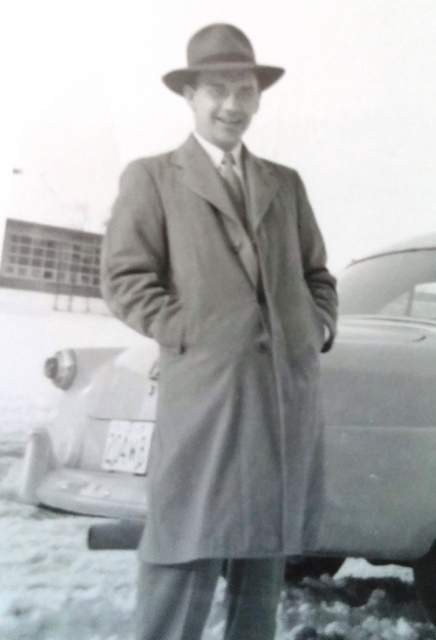 Submitted by: daughter Patricia McCallum on 2017-01
Death and Cemetery Information
| Date of Death (y-m-d) | Cause of Death | Death Class | Death Ref |
| --- | --- | --- | --- |
| 2016-12-29 | | Post War | |
| Cemetery Location | Cemetery | Grave Number | Gravestone Marker |
| London ON Canada | St. Peter's Cemetery | | Yes |
Gravestone Image
No information found. To submit, attach to an email and send to webmaster@hkvca.ca
Obituary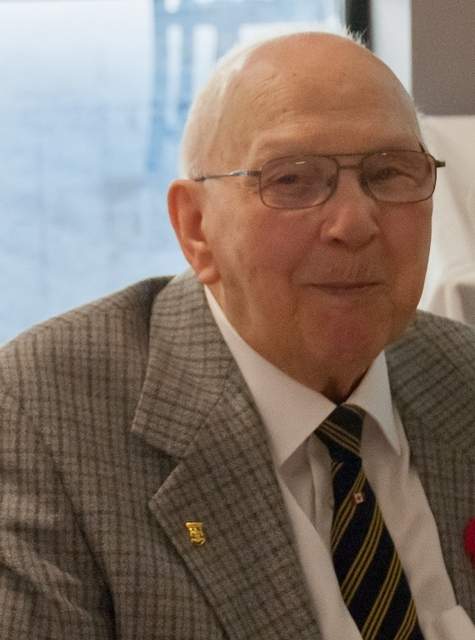 1920 - 2016
At Victoria Hospital, London on Thursday, December 29, 2016
Lawrence Alexander Ross in his 97th year.
Beloved husband of the late Myrtle Grace Ross (1974). Loving father of Patricia McCallum (Bill), Debbie Legg, Brian Ross (Mary), Lana Chartrand (Yvon) and Mike Ross (Sheryl). Dear grandfather of 7 and great grandfather of 3.
Also survived by his sisters-in law Yalonde Ross and Doris Pope. Predeceased by his son-in-law Steven Legg.
Visitors will be received in the O'Neil Funeral Home, 350 William Street, London on Monday, January 2, 2017 from 1:00 - 4:00 p.m.
Mass of Christian Burial will be celebrated in St. Patrick's Church, 377 Oakland Ave at Dundas St. on Tuesday at 10:30 a.m., followed by interment in St. Peter's Cemetery, London.
In lieu of flowers donations may be made to the Hong Kong Veterans Commemorative Association www.hkvca.ca Please visit the website for more information.
Links
No specific links found. There may be more information on this individual available elsewhere on our web sites - please use the search tool found in the upper right corner of this page to view sources.
General Comments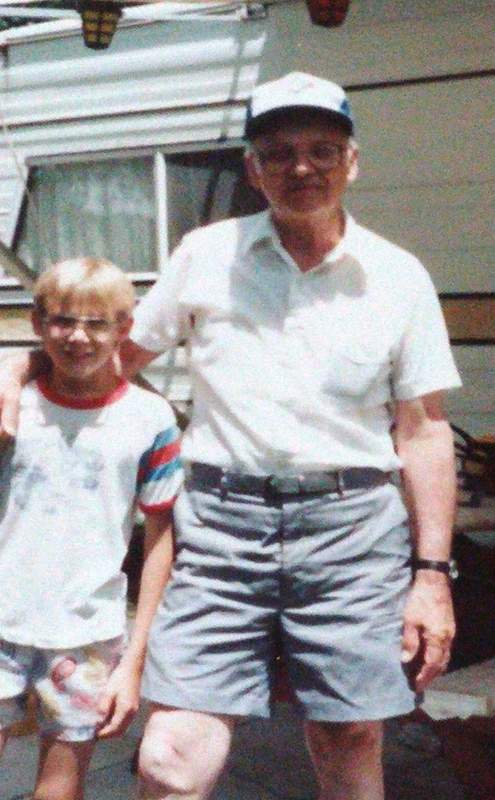 Picture & story Submitted by the family of Lawrence Ross in 2017-01
1920 – 2016 Early on Easter Sunday, April 2 of 1920, Lawrence Alexander Ross was born at home in Bury, Quebec. Proud parents Emma and Alonzo, Larry was the youngest of 4 boys. After completing grade 5, Larry worked on the family farm. Life was simple with a nearby stream, no running water, a wood burning stove for cooking and heat, an outhouse and lots of leaves. They raised their own livestock and grew vegetables for food. Emma was very hard working being the only female while Alonzo had many helping hands. When it came to religion, the deal was that any girls born would be raised Anglican like Emma and boys would be Catholic like Alonzo. Emma loses again!
Larry enlisted with older brothers Raymond, Leo and 1,975 other Canadians soldiers to defend the British colony of Hong Kong in World War II. At age 21, Larry was a private in the Royal Rifles of Canada. As peace keepers, the men received limited training and were not expected to see combat. Just 2 months after their deployment to Hong Kong in 1941, the Japanese military launched an assault on the island, at the same time as the attack on Pearl Harbor in the Pacific. This was the first Canadian battle of World War II. During the next 17 1/2 days of intense hand-to-hand combat, 290 Canadian soldiers were killed and another 500 wounded. The allied forces had limited equipment compared the seasoned Japanese soldiers and fought without relief or reinforcements. On Christmas day 1941, the Japanese cut-off the water supply to the island of Hong Kong and the Canadians were forced to surrender. The Japanese viewed this act as a sign of weakness and treated the now prisoners even worse. Those that survived the treacherous attack spent more than 3 1/2 years in deplorable conditions. "We had to do forced labor and we worked from daylight to dark, seven days a week" remembers Larry with tears in his eyes. "A lot of our boys didn't make it. Faced with malnutrition, beatings and torture, 267 Canadian soldiers died in POW camps. "We were like a big family. It was hard to see them starving to death and going through all kinds of torture and there wasn't a thing you could do about it because if you raised a hand, they (the Japanese) would take it out on you." Reduced to skin and bones, literally, the men were cared for physically while being transported back to Canada, however, the men suffered from PTSD before it was even recognized by doctors. No one understood their mental illness. Larry and his brothers made it back to Canada after the war suffering from numerous health challenges because of their imprisonment.
Larry returned home on Halloween evening, 1945, what he wanted most was to go dancing. Myrtle Grace Maskell accompanied him on his first evening out on the town. They fell in love and were married on September 14, 1946. After many years of working in the Eastern Townships of Quebec, employment started to dry-up. They made the life altering decision in 1953to move to Ontario and settled in London. Larry found employment with the Department of Defense as a machinist at the 27th C.O.D. (Central Ordinance Depot). During his 17 years employment before retirement, Larry and Myrtle raised a family of five. First was twin girls, Patricia and Deborah in 1954, then a boy Brian 3 years later, in 1959 Lana was born and lastly, Michael in 1962. After 28 years of marriage, tragedy struck. Myrtle died suddenly at age 47. Larry's whole world turned upside down. Sinking into a deep depression, Larry isolated himself from reality. It wasn't until several years later, when his children started their own families that he came out of his depression and became involved in life again. Larry was a new person, enjoying the company of family and friends. He became very good at puttering and eventually became the family "zoo-keeper." Larry babysat cats, dogs, birds and even fish. One summer Larry decided to buy a trailer and try his hand at camping. This inspired first Debbie and then Patty to follow suit. Oriole Park in Komoka (outside of London, Ontario) was full of Ross's. When Larry tired of this lifestyle, he turned his attention to his home since 1955. He fixed everything inside and out. When he was finished, he sold it! By now Larry is in his late 80's and gave up his driver's license. He moved to independent living at Masonville Manor. Mobility soon became an obstacle and Larry moved to Parkwood Hospital - Veterans Care. He adjusted quickly to his new environment and the staff loved him. Care there was exceptional and Larry thrived. Approaching 2 years, his mind was still sharp but the body was getting weaker. Unable to fight another infection, Larry passed at 10:54pm on December 28, 2016 with his family at his side. Larry said" you can be sad for a week and then you need to move on." Larry will be in our hearts forever. We love you.
"Don't forget the war because it's a terrible thing"
This is a personal account of Dad's experience in Hong Kong told by Lawrence's daughter Deborah A. Legg during a dedication of a plaque August 23, 2016 at Parkwood Institute London Ontario.
On December 8, 1941, the Japanese struck the island of Hong Kong at the same time that Pearl Harbor was attacked. The Battle of Hong Kong lasted 18 days. With limited training and weapons, these peace-keepers fought the losing battle with courage and valor. They were captured on Christmas Day of 1941. The three brothers were separated and sent to different camps.
At Camp Shamshuipo, Dad's diet consisted of a bowl of white rice with rat droppings and worms in the morning and evening. Lunch was a sour-dough bun. In total, this amounted to approx. 1200 calories. The more nutritional brown rice was fed to the pigs. This led to malnutrition which led to a condition known as 'Electric Feet.' It is described as a sensation of multiple needles plunging into the feet, day and night, without relief. Dad also endured beriberi, dysentery, tropical ulcers and serious skin infections. Medical aid was what the men could do to help each other.
In 1943, Dad was shipped from Hong Kong to Nagasaki, Japan. He worked as a slave laborer in the shipyards for 13 days every 2 weeks. Later, Dad was sent to work in the coal mines. He marched for miles from before daybreak and returned after sunset. This took a toll on Dad's eyesight with such limited daylight. The Japanese POW's were the last rescued from the war. All 3 brothers returned home.
Dad is now 96 and the last surviving brother. He was married 28 years to wife Myrtle. Together, they had 3 daughters and 2 sons. Dad now has 7 grandchildren and 3 great-grandchildren. We are all so very proud of him.
Dad and the entire family wish to thank every staff member at Parkwood West Counties for their excellent care and dedication to Dad and all veterans. Special thanks goes to the HKVCA for commissioning this beautiful, informative plaque and celebrating all Hong Kong Veterans here today.
---
End of Report. Report generated: 22 Aug 2017.
---
Additional Notes
(These will not be visible on the printed copy)
Service numbers for officers are locally generated for reporting only. During World War II officers were not allocated service numbers until 1945.
We have done our best to avoid errors and omissions, but if you find any issues with this report, either in accuracy, completeness or layout, please contact us.
Currently some reference numbers are not linked to further information. We are working on this.
Our POW camp links along with our References link (home page - scroll down) are designed to give you a starting point for your research. There were many camps with many name changes. The best resource for all POW camps in Japan is the Roger Mansell Center for Research site.
Images displayed on the web page are small, but in many cases the actual image is larger. Hover over any image and you will see a popup if a larger version is available. You can also right-click on some images and select the option to view the image separately. Not all images have larger versions. Contact us to confirm whether a large copy of an image in which you are interested exists.

We welcome your efforts to let us know where a photo exists for a 'C' Force member that we have not included.